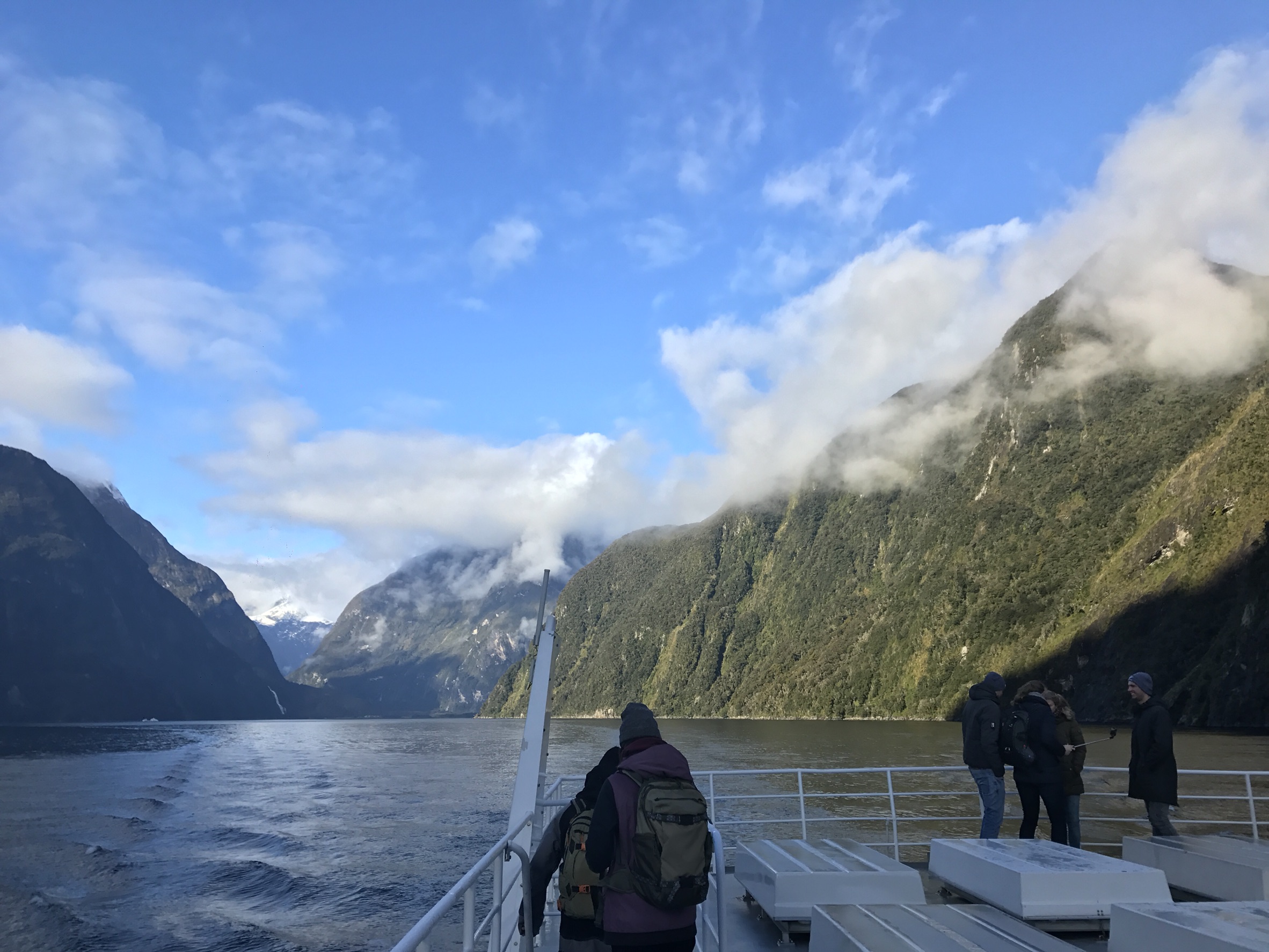 [New Zealand] [Fiordland] Milford Sound
Contents
We took the Milford Sound cruising tour from Te Anau and arrived at the ferry port in about 3 hours, taking a bus and stopping at restrooms and sightseeing spots along the way.
In addition to the ferry that we ride, various ferryes of various sizes stopped at the port. Our ferry was not so crowded and it was nice to have a good location.
Milford Sound, which was said to have a lot of rain, with the weather changing easily. The weather was bad and I was giving up on the day, but after a while on the ferry, the rain stopped and the sky was clear like a lie!
The quay with clouds and the water reflected by the sun are so beautiful that they can't be seen in the photos!
We visited a waterfall, one of the main cruising events on the way. We couldn't breathe with the splash! And we approached to the bottom of the waterfall by ferry and everyone was soaked (laughs), but it was very powerful and fun.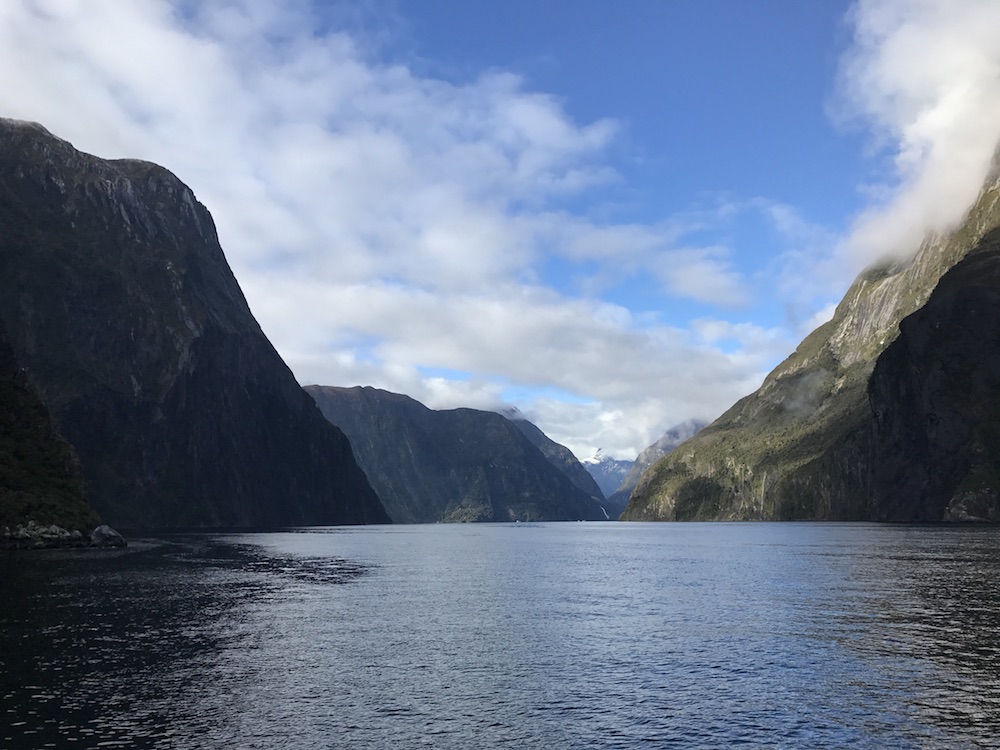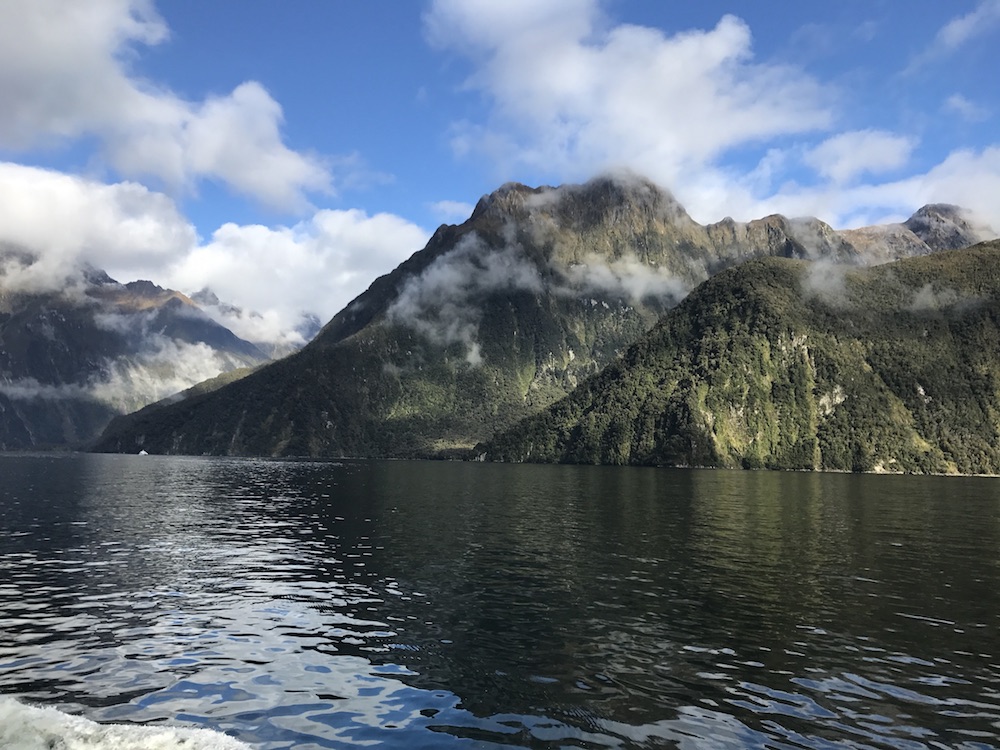 Although not shown in the photo, during the cruising, we were able to meet a group of wild seals on the rocky shore. The staff said that such a large group was rare and we were very lucky!
The large quay and endless coves that seem to run towards us were horribly large.
In addition to cruising, there are trekking and kayaking in Milford Sound, so next time I want to see Milford Sound from a different angle.
Also, there are tours from various companies, so please find a tour that suits you.
About Milford Sound
 Millford Sound is a UNESCO World Heritage Site as part of Te Wahipounum (Southwest of New Zealand).
 Here, quays and cliffs that are more than 1,200 meters high are lined up, and waterfalls that are 1000 meters high are flowing, so you can feel the scale of nature.
 There are also many wildlife such as dolphins, penguins, whales and fur seals.
Gallery
Information
Website (Fiordland)
Activity
[Kayaking]

The view of Milford Sound as seen from the horizontal plane is truly spectacular. If you're lucky, you can go cruising with dolphins and seals.

[Flight]

You can see amazing views of Tutoko Mountain, waterfalls and glaciers from the sky.

[Cruising]

A nearly vertical quay, many waterfalls (one of which is 160 meters tall) and wildlife await you.

[Trekking]

Milford Sound Track is one of the famous tracks in New Zealand. You can feel close to beautiful nature from the tracking course of about 53 km in length.

Parking
Free parking nearby
Toilet
Available for free
Map
Apple Map
Street Address
Milford Sound, Fiordland, New Zealand
動画