[New Zealand] [Fiordland] Mirror Lakes
Contents
The first stop on a Milford Sound cruising tour is Mirror Lakes. I was surprised because I didn't expect to stop at a tourist spot between the city and the cruising port, so I walked on the walking course.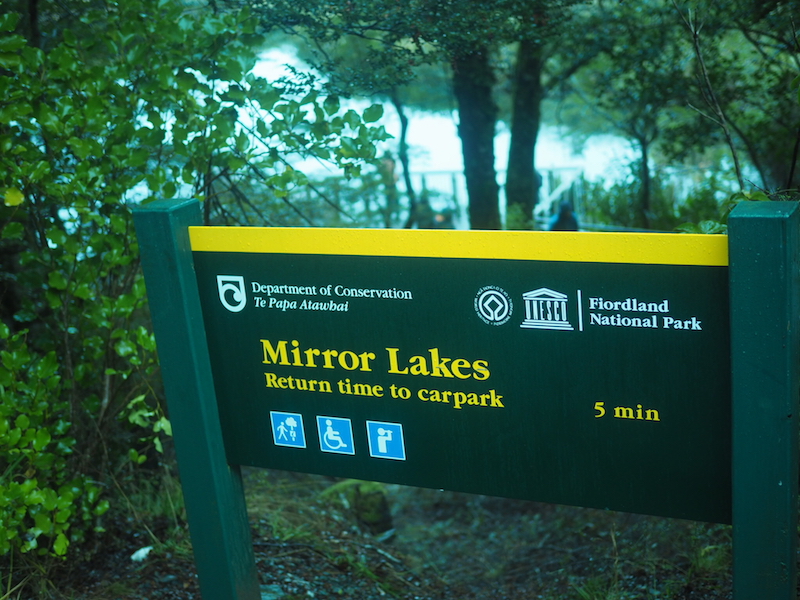 This place is already in Fiordland National Park. The time required for the walking course was 5 minutes, so we could walk easily.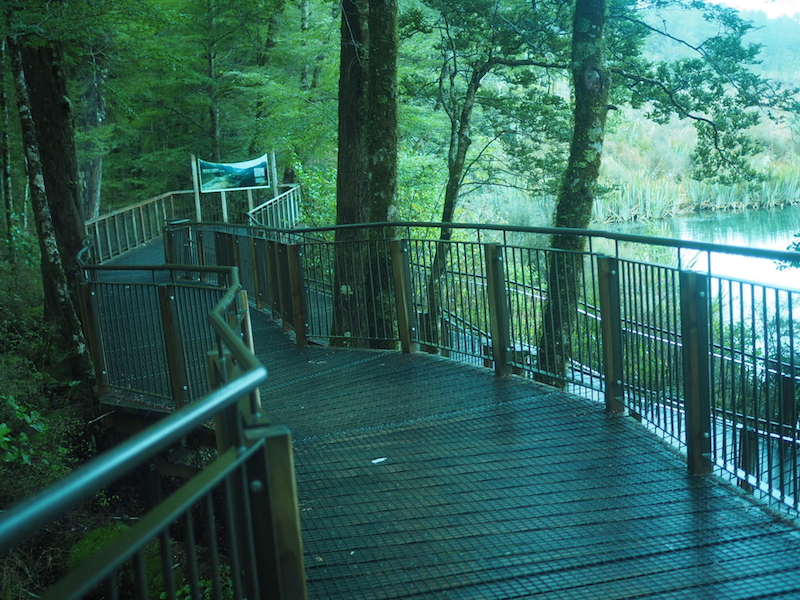 The day was cloudy and the weather wasn't very good, but as the name suggests, Mirror Lakes, the river turned into a mirror and we could read the signs on the sign! However, it is a shame that the scenery was dark, probably because it was cloudy.
Also, there was a little distance to the sign, so it was difficult to take pictures.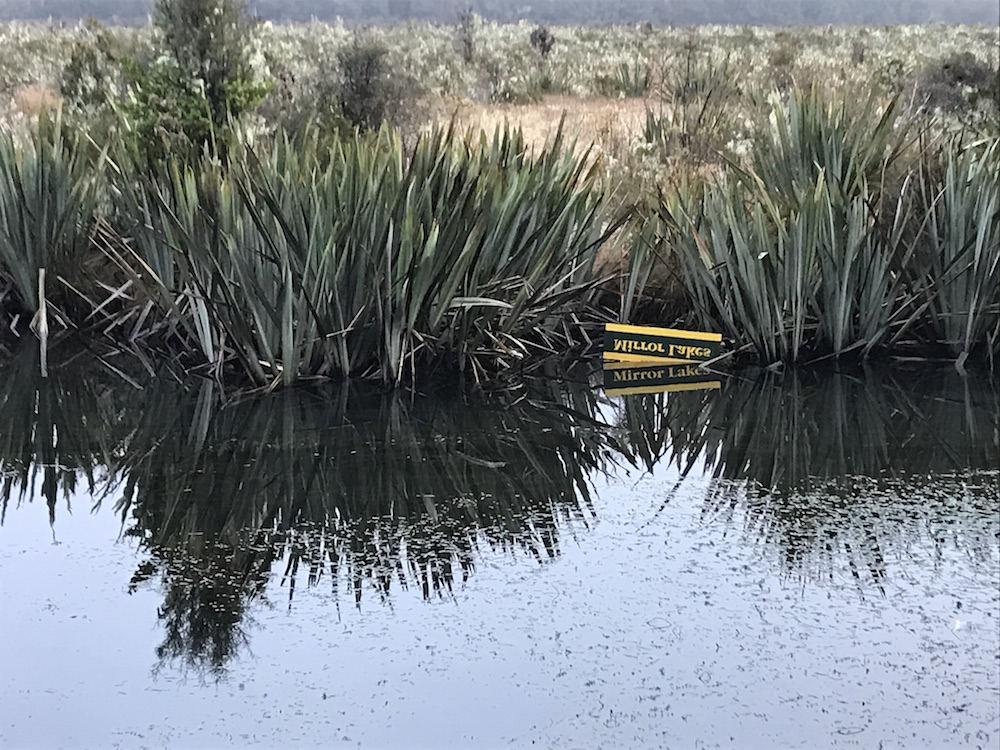 This is a simple walking course that is accessible by wheelchair, so please try and visit.
About Mirror Lakes
 Mirror Lakes is a small, very calm lake near Milford Sound.
 Waterfowl and wetland vegetation can be seen, and the sign saying "Mirror Lakes" is installed upside down, allowing you to see "Mirror Lakes" through the water surface.
Gallery
Information
URL
Website (New Zealand Government)
Tracking
・About 400 meters for a round trip

・Wheelchair is also possible

・Dog walking is prohibited

Required time
About 30 minutes
Parking
Free parking nearby
Map
Apple Map
Street Address
6334 Te Anau-Milford Hwy, Fiordland National Park,New Zealand