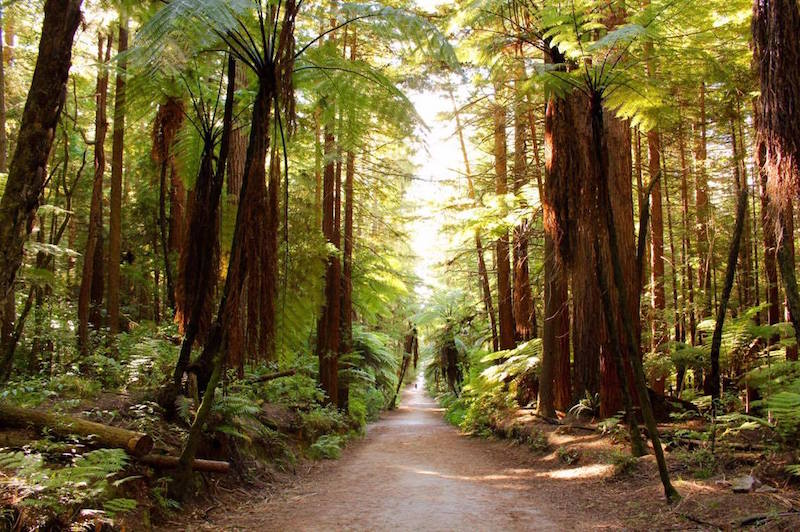 [New Zealand] [Rotorua] The Redwoods  
Contents
Rotorua is famous for its hot springs. This is my first visit to Rotorua, but when I entered the city, the smell of sulfur drifted.
Among them, I came to The Redwoods, a famous tourist spot in Rotorua.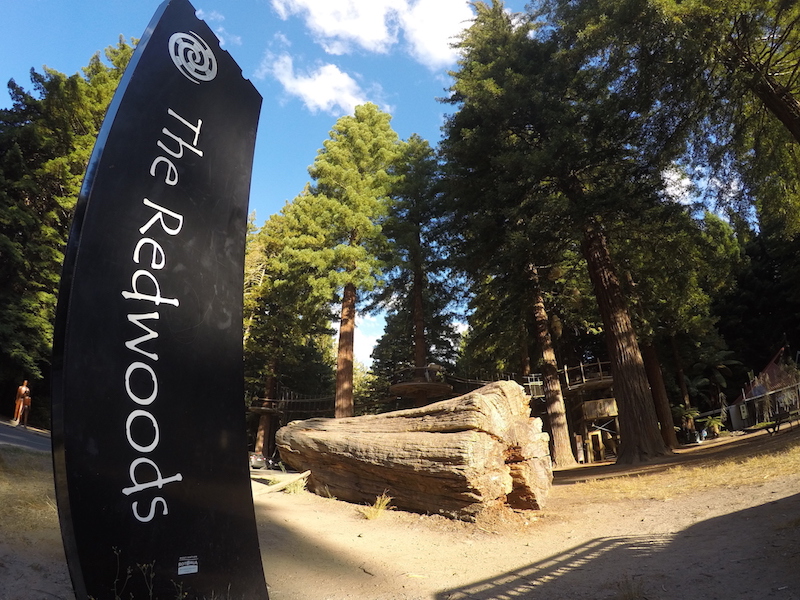 When I stepped on the walking course in the forest, the surroundings were cool, quiet and the air changed at once.
There is just called redwood, and the tree is reddish brown.
There are many things to see, such as new trees growing from fallen trees, large trees that are hard to look up, and woodland of New Zealand wood, so you can feel the vastness and greatness of nature with your skin.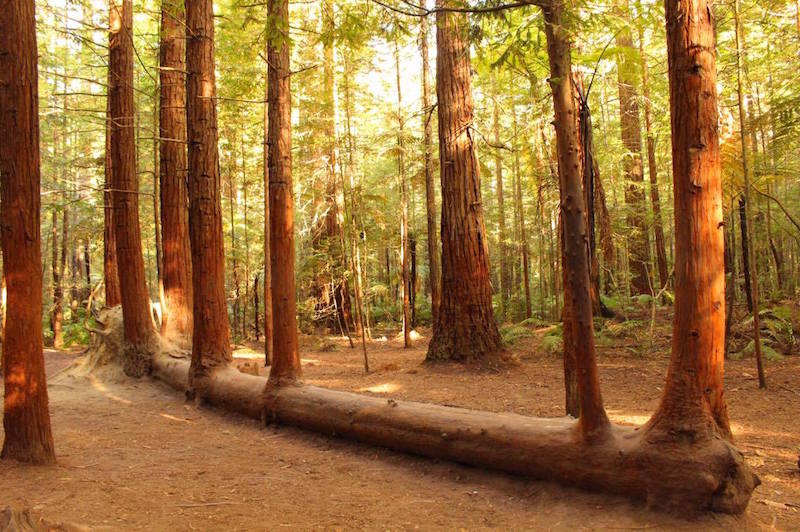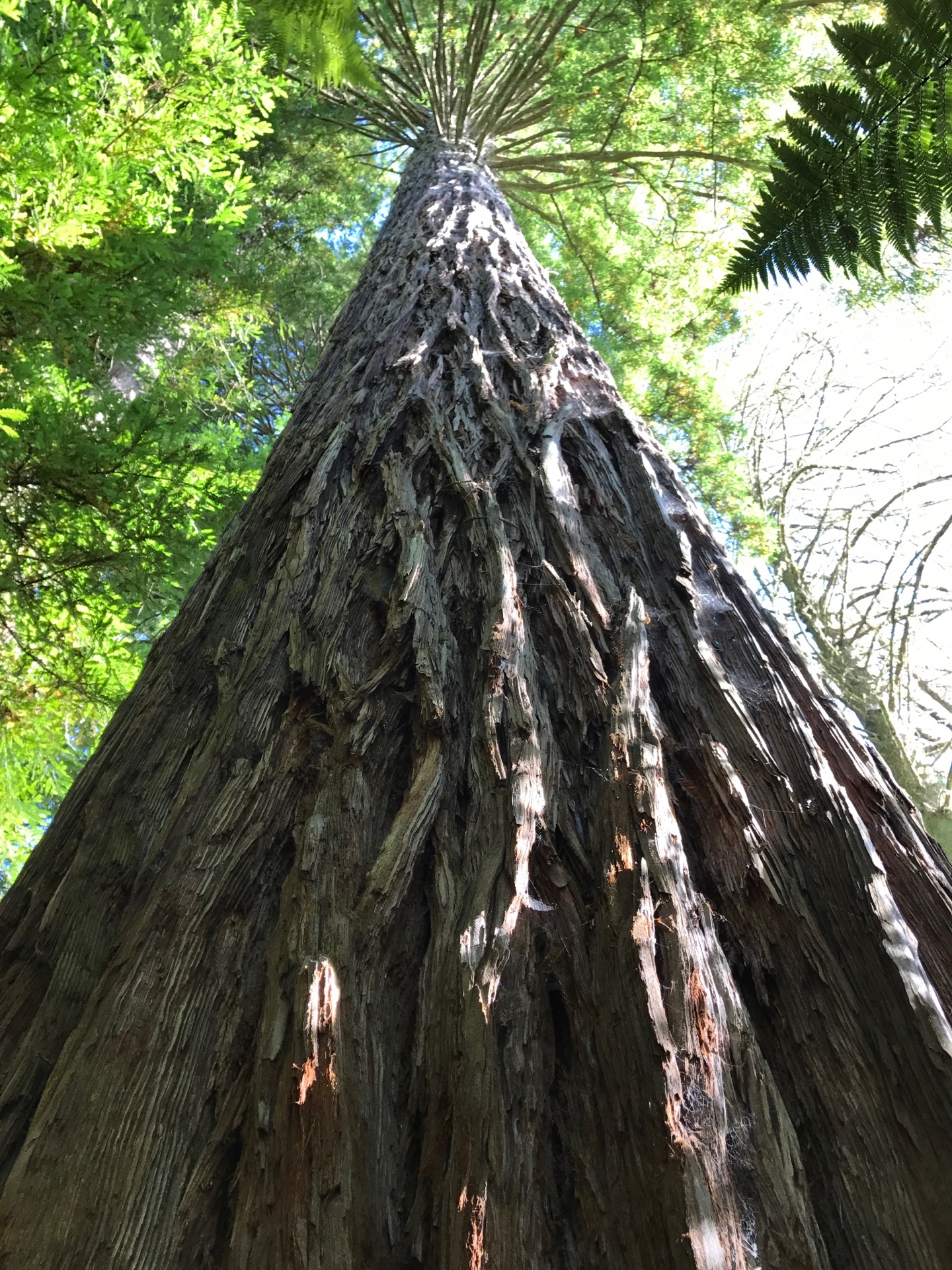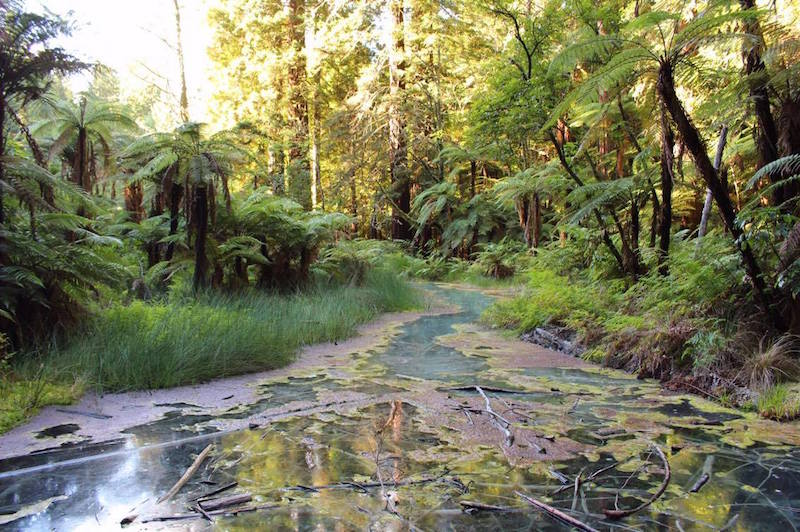 There is an activity in Redwood called Treewalk, where you can walk through the forest while walking on a bridge set on top of a tree. In addition, there are day and night courses, and at night the illuminations attached to the trees are illuminated, so you can enjoy a different atmosphere than during the day.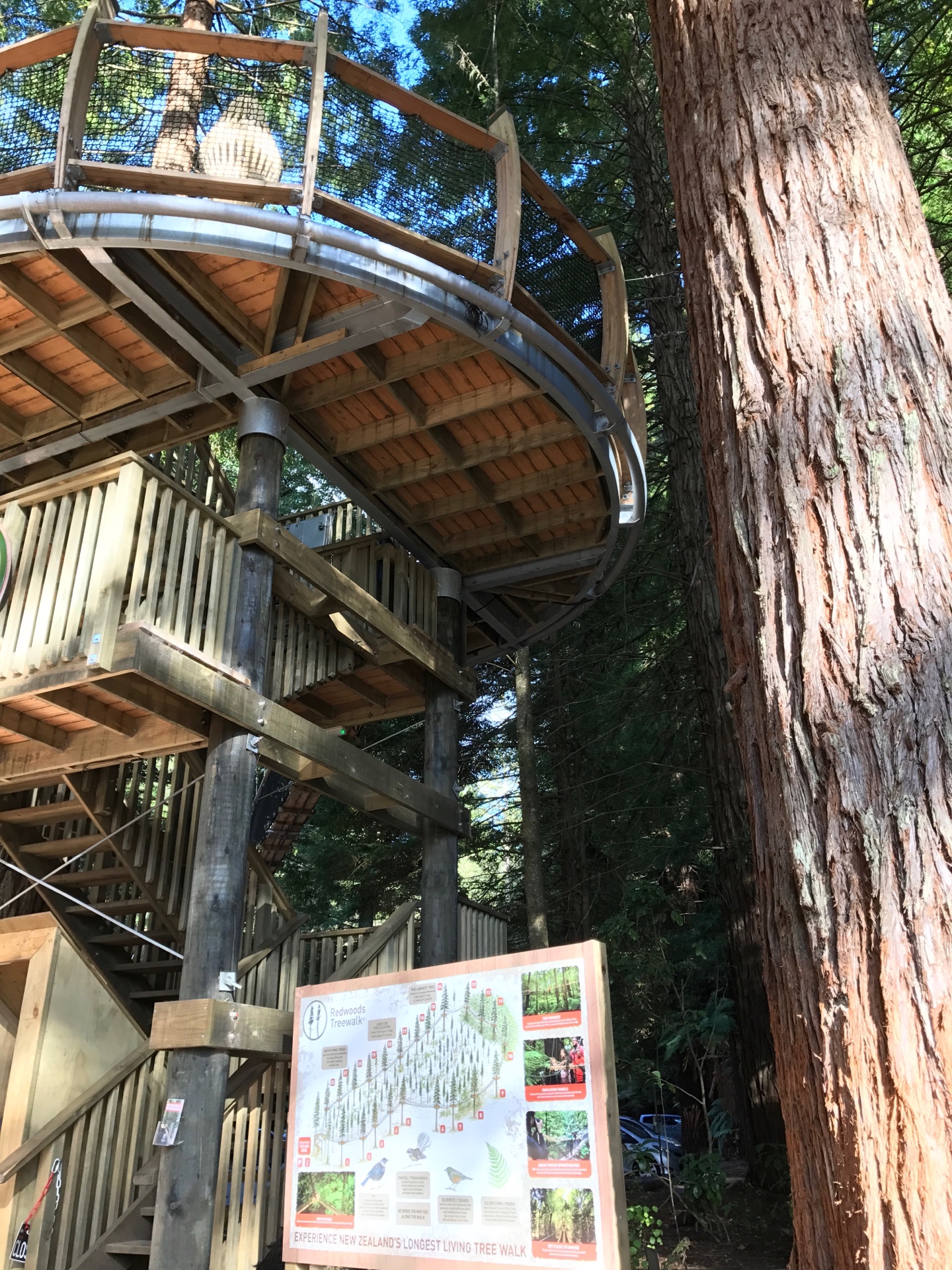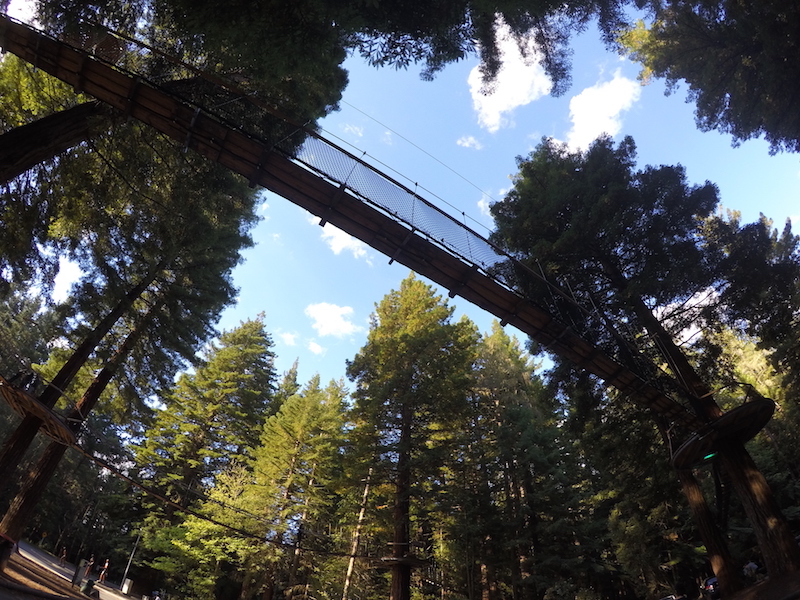 This time we walked slowly over the shortest course in Redwood for about an hour. When I took a deep breath, my mind and body were purified by the scent of the forest, and I was very comfortable.
Next time I would like to be healed by another course and tree walk again.
It is a very recommended place, so please visit and walk!
About The Redwoods
 The Redwoods (The Whakarewarewa Forest) is one of New Zealand's oldest exotic forests.
In addition, the exotic sequoia cedar called Redwood, of which the huge one is called California Redwood.
 Trees of various species and naturally existing shrubs are mixed to form a forest. The largest redwood is about 72m and 169cm in diameter. In the natural habitat of California Redwood, redwood can be as much as 110 meters and has an average lifespan of 600 years. However, redwood has a longevity of over 2000 years.
 In 1901, the first California Redwood was planted. The forest has been marked as a monument for New Zealand Forest Service members who died in World War I in 1925, and later in World War II.
 In 1970, the Redwood Monument walking course and the old prison camp on Green Lake were opened to the public, and people began to enjoy the forest. Today, you can enjoy various activities such as walking, horse riding, mountain biking, watching wildlife, and seeing huge old trees.
Gallery
Information
URL
The Redwoods
Open
Summer 8:30 - 18:00

Winter 8:30 - 17:00

Treewalk 9:00 - 22:30 (Winter : until 21:00)

料金 (NZD)
Entrance fee Free

Treewalk

・Adult (over 16 years)

  Day : $25

  Night : $25

  All day : $35

・Childre (5 - 15 yers)

  Day: $15

  Night: $15

  All day : $22

・Under 5 years

  Free

・Family (up to 2 adults + 3 children)

  Day : $69

  Night : $69

  All day : $99

・Senior (gold card holder living in New Zealand)

  Day : $15

  Night : $15

  All day : $20

Parking
Available for free
Toilet
Available for free
Map
Apple Map
Activity
Horse riding, walking, running, mountain biking, etc. are possible and there are several types of courses.
Required time
30 minutes-4 hours (depending on course)