Just eat here!! If you get tired of local tastes on Cebu Island!
Contents
 On this page, I would like to introduce the restaurants we went to when we got tired of Filipino foods and school meals on Cebe!
Vietnamese food『Phat Pho』
 First of all, the restaurant on the day when I was looking for a simple dish. Vietnamese food "Phat Pho".
 It has a stylish appearance.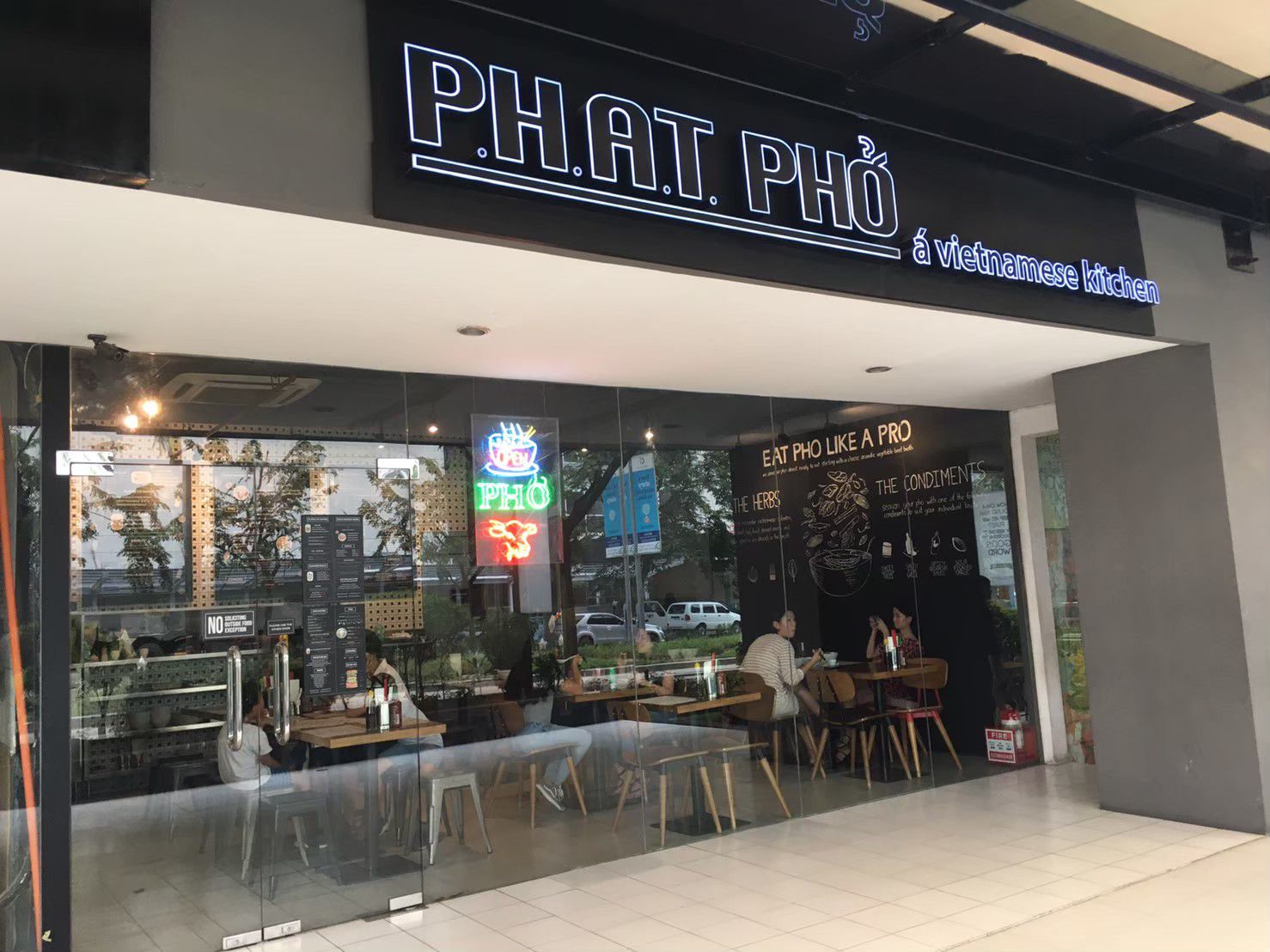 We ordered the standard pho (chicken) and fresh spring rolls. Drink was calamansi juice (citrus fruit juice).
 The pho has a good chicken soup, goes well with rice noodles, and has plenty of onions and sprouts, so it was easy to eat. It was good to eat while changing the taste by adding the sauce.
 The fresh spring rolls were small in appearance, but they had lots of vegetables and were quite large. The sauce also has something like sweet chili sauce and sesame sauce and it was delicious until the end!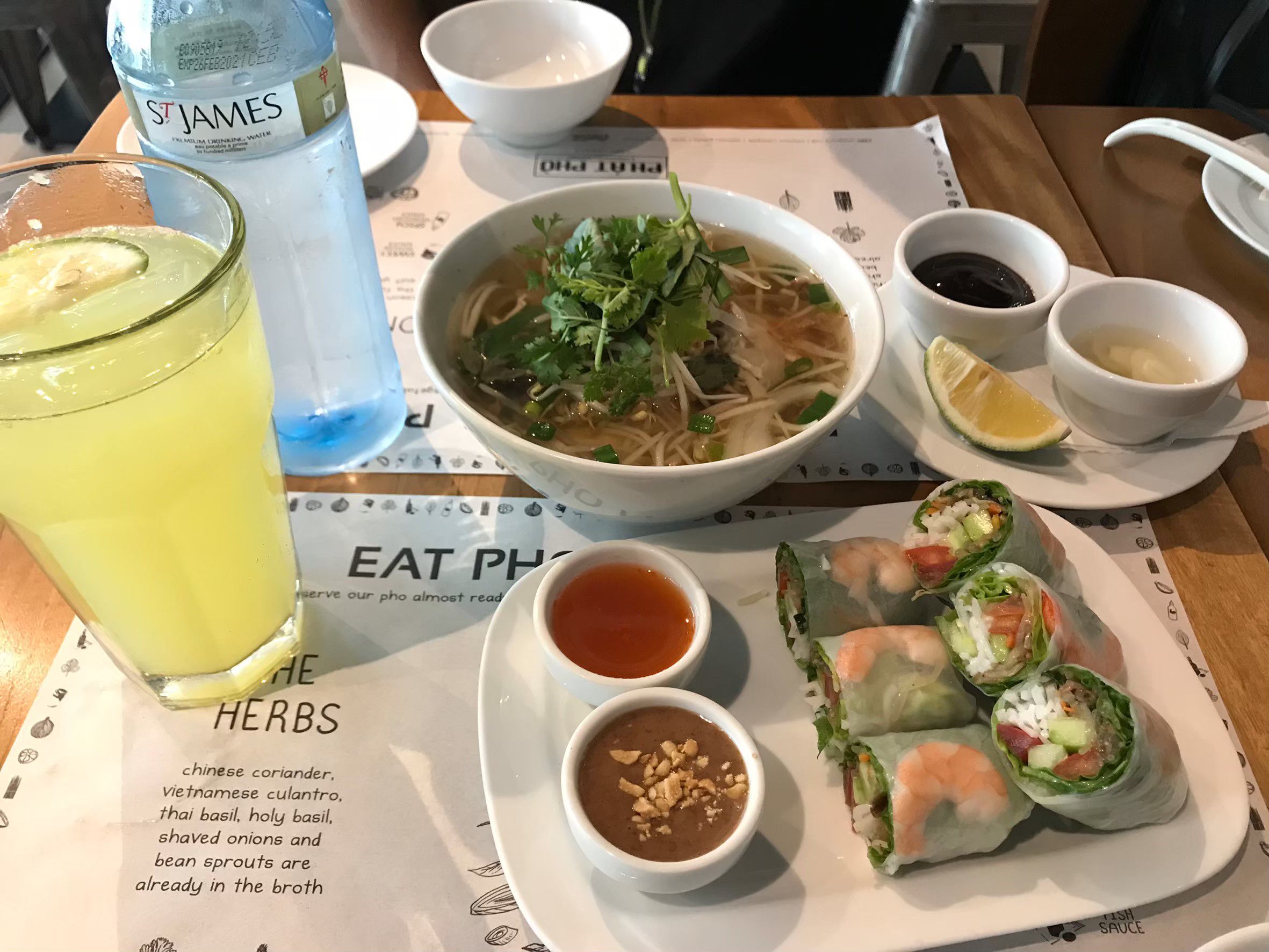 The price is a bit high because it is world food, but it is recommended when you want to eat something simple!
Gallery
Information
Japanese food『Ramen幸(Sachi)』
 Next, in search of the taste of Japan, go to "Ramen Sachi," right in front of the language school.
 You can eat Japanese-style ramen and okonomiyaki at this restaurant! In front of the store, a clerk welcomes you, "Welcome〜"in Japanese.But they can't speak Japanese.
 "Kotteri Ramen".It was not so thick, but it was easy to eat because it tastes well. The miso ramen comes with the miso topped on top, so mix it well. This was also easy to eat.
 The price is about the same as a Japanese ramen shop. It is expensive for locals'people. Of course, the taste is inferior to Japanese delicious ramen, but it is recommended for those who want to eat a familiar taste!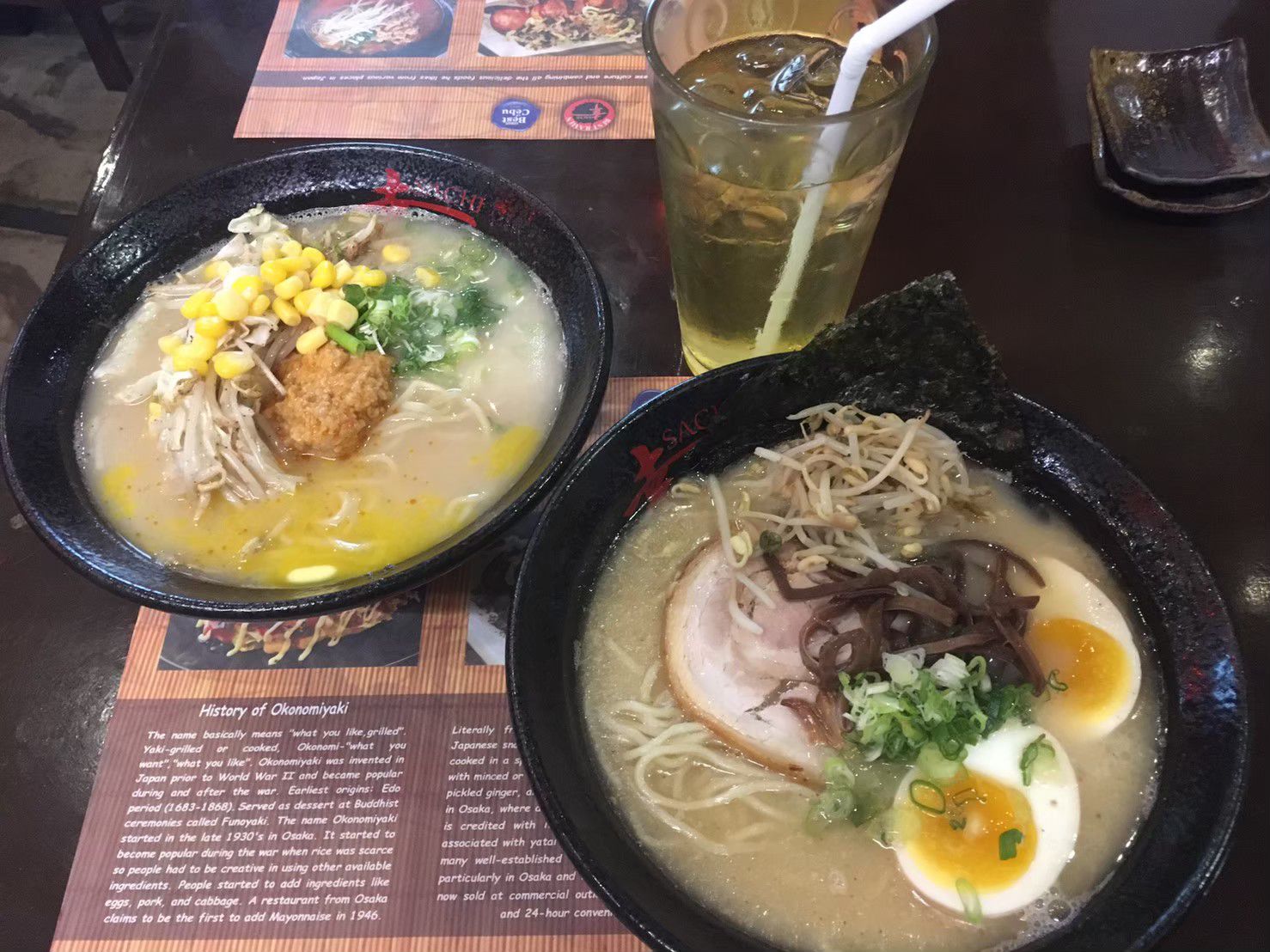 Gallery
Information
| | |
| --- | --- |
| Food | Japanese food, ramen, okonomiyaki |
| Open | 11:00-23:00 |
| Fee | Ramen 325peso〜 |
| Map | Google Map |